Using puppets to help young children make healthier choices: The Al's Pals program
By [posts-author-link] on [date]
July 13, 2015





Rate this resource
LINK TO RESOURCE:
Al's Pals: Kids Making Healthy Choices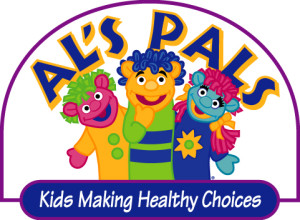 Al's Pals, developed and distributed by Wingspan, is a comprehensive, resilience-based curriculum that fosters social-emotional skills in young children. The lessons revolve around Al, a hand puppet and a positive role model, and focus on helping children regulate their feelings and behavior, appreciate diversity, build positive relationships, and make healthy choices (including understanding the harm caused by using drugs, alcohol and tobacco). Conflict resolution, peaceful decision-making and creating a caring and respectful classroom environment are among the skills taught in this program.
The curriculum includes 46 lessons of approximately 10-15 minutes each, with two lessons taught per week. Lessons include the use of puppets, movement, role-play and original music, and are taught by teachers who have attended Al's Pals training. Teacher training workshops typically lasts 2 days, and are available in person or online.
Research shows Al's Pals to lead to increases in positive social behavior, and decreases in both conduct problems and emotional distress. Furthermore, Al's Pals is recognized by CASEL as a "SELect" program and by the Canadian Best Practices Portal as a "best practice" program..
Related Resources
The Early HeartSmarts Program for Preschool Children, developed by HeartMath Institute in California, USA, is…

The Promoting Alternative Thinking Strategies (PATHS) program, developed in Seattle in 2000, promotes social competence, emotion…

The 4Rs Program, developed by the Morningside Center in New York in the United States,…
Read More | [comments]