Learning about the development of Substance Use Disorder and approaches to prevention and intervention: The Canadian Centre on Substance Abuse
By [posts-author-link] on [date]
July 12, 2015





Rate this resource
LINK TO RESOURCE:
Substance Use Disorder: The Canadian Centre on Substance Abuse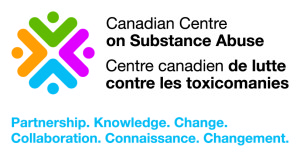 This link leads to a 90-page PDF report entitled, Childhood and Adolescent Pathways to Substance Use Disorders, published by the Canadian Centre on Substance Abuse (CCSA). This 2014 resource provides a comprehensive and contemporary synthesis of research on substance abuse. The report looks at the role that biological, behavioural and social factors play in the development of substance abuse problems in young people and in turn how to use this information to enhance prevention efforts. The report consists of five chapters that look at research addressing risk factors for substance abuse, developmental pathways to substance abuse (both externalizing and internalizing), developmental approaches to prevention and intervention, and concludes with a chapter titled, Call to Action, in which research-based recommendations regarding prevention and intervention, as well as future directions are discussed.
Leyton, M., & Stewart, S. (Eds.). (2014). Substance abuse in Canada: Childhood and adolescent pathways to substance use disorders. Ottawa, ON: Canadian Centre on Substance Abuse.
Related Resources
The following link leads to a website where you can scroll down and click on…

The HereToHelp project was established in 2003 by the BC Partners for Mental Health and…

This link on Conduct Disorder is part of a larger, online resource provided by Mental…
Read More | [comments]