Multilingual fact sheets about Oppositional Defiant Disorder: The American Academy of Child & Adolescent Psychiatry
By [posts-author-link] on [date]
July 12, 2015





Rate this resource
LINK TO RESOURCE:
Oppositional Defiant Disorder: American Academy of Child & Adolescent Psychiatry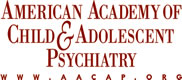 Reprinted with the permission from the American Academy of Child and Adolescent Psychiatry ©2015.  All Rights Reserved
This link on Oppositional Defiant Disorder (ODD) in children is part of a larger, online resource – Facts for Families, that was developed by (AACAP) in the United States. AACAP is devoted to promoting healthy development of youth and their families through education, research and advocacy.
Visitors to the site will find information describing ODD, symptoms of ODD, coexisting disorders, treatment of ODD, as well as suggestions for supporting children with ODD. Additionally, within the Family and Youth Resources tab, visitors to the site will find concise Fact Sheets on over 100 topics related to issues facing youth and their families. Particular noteworthy is that these resources are available in multiple languages. In addition to English, most of the Facts for Families resources are also available in Spanish and Chinese. Furthermore, some of the Fact Sheets are also available in Malaysian, Polish, Icelandic, Arabic, Urdu and Hebrew.
Related Resources
This link leads to a four-page PDF resource for classroom teachers on oppositional defiant disorder.…

The STAR Institute for Sensory Processing Disorder is a non-profit charitable organization dedicated to…
Read More | [comments]