Understanding Tourette Syndrome and how to support individuals with it: Tourette Canada
By [posts-author-link] on [date]
July 12, 2015





Rate this resource
LINK TO RESOURCE:
Tourette Syndrome: Tourette Canada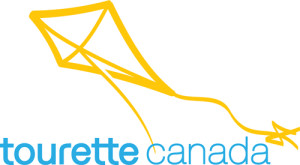 Tourette Canada is a volunteer-based, charitable organization dedicated to improving the lives of those with Tourette syndrome through education, support and advocacy. Visitors to the site will find information on Tourette syndrome, including what Tourette syndrome is, causes of Tourette syndrome, how common it is, as well as a section on myths and stigma associated with Tourette syndrome.
Of particular to those seeking additional or specialized resources, under the "support" tab, visitors to the site are able to access lists of programs, services and resources that are geared toward providing group specific support (i.e. parents, clinicians, educators, etc.). Although many of the resources are readily accessible, some of the resources (i.e., the E-Learning program and Online Forum) require visitors to create an account, and others are currently under development. The Tourette Canada website also allows visitors to the site to search for support in their area through the Local Support icon which geographically lists Tourette Canada affiliates.
Related Resources
The KLS Support website in the United Kingdom was started in 2011 by mothers whose…

This section of the National Child Traumatic Stress Network (NCTSN) website outlines several considerations for…

The International Society for the Study of Trauma and Dissociation (ISSTD) is a non-profit professional…
Read More | [comments]