A book and film for teenagers about the loss of a parent
By [posts-author-link] on [date]
December 22, 2019





Rate this resource
LINK TO RESOURCE:
A Monster Calls (Book and film)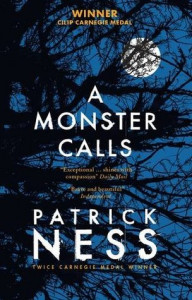 A Monster Calls is a widely acclaimed book (2015) written by Patrick Ness, that was later made into a film (2016). Written for teenage readers, it is the story of a young boy Conor, who struggles with bullying and his mother's terminal illness. Conor meets the monster, a nearby tree, who helps him understand his experiences and express his emotions.
The book and the film may be valuable in helping educators and peers to understand the inner experiences of a young person grieving the loss of a parent. This story evokes empathy and offers a starting point for understanding and discussing a difficult topic.
Ness, P., Kay, J., & Dowd, S. (2011). A monster calls: A novel (1st U.S. ed.). Somerville, Mass: Candlewick Press.
Related Resources
In this 2011, illustrated book, children explore the meaning of mindfulness and achieving "true happiness"…

Even in chaos: Education in times of emergency, written by Kevin M. D. Cahill and…

Published originally in 1987, this book outlines how different goal structures - competitive, individualistic, and…
Read More | [comments]