Building a feelings vocabulary for toddlers
By [posts-author-link] on [date]
April 27, 2016





Rate this resource
LINK TO RESOURCE:
Feelings for Little Children Series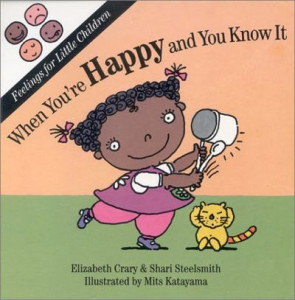 The "Feeling for Little Children" Series, written by Elizabeth Crary & Shari Steelsmith, teaches toddlers about feelings using song and pictures. Each book is about a specific feeling (Mad, Happy, Silly and Shy), and contains rhymes that teach emotion words, and the actions associated with each emotion, to the tune of "when you're happy and you know it…".
Suitable for children ages 1-3.
Related Resources
Published in 1998, this book serves as a guide to teaching children to understand and…

The "Dealing with Feelings" series, written by Elizabeth Crary, is about feelings (and the situations…

Written by Levin, Nolan, Kerr, Elliot, and Bajovic, the Fourth Canadian Edition of this book…
Read More | [comments]