Improving emotional intelligence: The EQ Difference
By [posts-author-link] on [date]
May 19, 2019





Rate this resource
LINK TO RESOURCE:
The EQ Difference: A Powerful Plan for Putting Emotional Intelligence to Work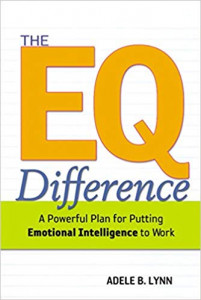 "The EQ Difference" by Adele B. Lynn offers practical tips for developing and utilizing emotional intelligence (EQ). The book is helpful for teachers and professionals in any field to understand how emotions can impact work performance, personal values, and relationships. The book also includes self-assessment exercises and group-based tools to explore EQ individually and with other people.
Lynn is the author of 7 books published in 15 languages, has lectured at colleges and universities throughout the United States, and speaks regularly on radio and TV shows in the U.S. and Canada.
Related Resources
RULER is an evidence-based approach to social and emotional learning developed at the Yale Center…

Published in 2003, this book suggests that combining emotional intelligence (EQ) with academic intelligence (IQ)…

Published in 2005, this book aims to provide new and experienced teachers, leaders, and others…
Read More | [comments]