A Resource for Educators to Develop Empathic Intelligence
By [posts-author-link] on [date]
January 10, 2016





Rate this resource
LINK TO RESOURCE:
Empathic Intelligence: Teaching, Learning, Relating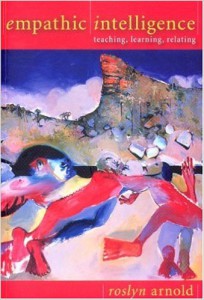 Published in 2005, this book aims to provide new and experienced teachers, leaders, and others with influencing conceptual frameworks to develop a personally meaningful theoretical position regarding empathic intelligence. It outlines how to model empathic intelligence to those with whom they interact, and help them experience and create empathically intelligent and transforming experiences.
The principles of developing empathic intelligence are clearly defined, and its applications are demonstrated with hypotheticals and real-life examples.
Arnold, R. (2005). Empathic intelligence: Teaching, learning, relating. Sydney, AU: UNSW Press.
Related Resources
The Ekmans' Atlas of Emotions is an interactive website application that teaches emotional intelligence through…

Published in 2003, this book suggests that combining emotional intelligence (EQ) with academic intelligence (IQ)…

Building Emotional Intelligence: Techniques to Cultivate Inner Strength in Children, written by Linda Lantieri and…
Read More | [comments]