Reducing bullying through building respect and social responsibility
By [posts-author-link] on [date]
April 13, 2016





Rate this resource
LINK TO RESOURCE: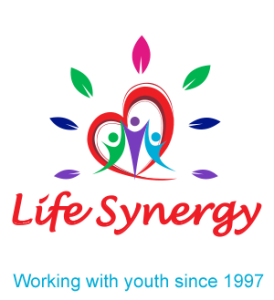 The Life Synergy for Youth program, developed and facilitated by Dwayne Peace, is a set of courses designed to deal with bullying and challenges within high school communities. Using a comprehensive approach that involves students, teachers, staff and parents, Life Synergy for Youth aims to eliminate bullying through building greater awareness of social responsibility, and focusing on enhancing respect amongst members of the community.
The program is delivered through in-school workshops for students and adults.  Student workshops include "Life's Challenges in Secondary School- Parts 1 & 2" (3 hours, grades 8-12), "The Truth about Drinking" (2.5 hours, grades 8-12), "The Truth about Drugs" (2.5 hours, Grades 6-12), and "The Truth about Tobacco" (1.5 hours- Grades 5-12). Also offered are "Life Challenges in Secondary School" workshop for parents (3 hours) and half or full day workshops for teachers, with a focus on Building Community.
While there is no current research evidence available on this program, testimonials suggest that facilitator Dwayne Peace, a retired police officer and school resource officer from Calgary, Canada, is a highly skilled facilitator that is able to effectively engage and inspire students and adults towards building greater social responsibility.
Related Resources
The Accredited Schools Online Bullying Awareness Guidebook brings awareness to different types of bullying and…

Steps to Respect is a program developed by the Committee for Children in Seattle, WA,…

The Don't Laugh At Me (DLAM) programs, created and distributed by Operation Respect, help build…
Read More | [comments]