Tools for Effective Prevention, Intervention and Policy for School-Based Bullying
By [posts-author-link] on [date]
September 1, 2016





Rate this resource
LINK TO RESOURCE:
PREVnet Facts and Tools for Schools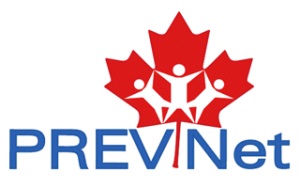 The Promoting Relationships and Eliminating Violence Network (PREVnet) has developed a guidebook that can be used by Canadian educators to proactively engage in school-based bullying prevention and intervention efforts. Within this guide book are tools and worksheets that outline strategies evidenced as successful in anti-bullying education, and anti-bullying school policy development. Some of the education tools within the guidebook demonstrate the differences between teasing and bullying, as well as offer solutions to teaching youth how to intervene and prevent bullying in the future. In the policy development section, research is reported that evidences the success of anti-bullying policy provisions in schools, and suggestions for the creation of a framework for policy development are provided.
PREVnet is co-directed by Dr. Debra Pepler at York University and Dr. Wendy Craig at Queen's University. The organization focuses on promoting healthy relationships amongst youth. PREVnet was established in 2006 and focuses on developing and distributing tools, worksheets and initiatives to the public that are routed in increasing healthy relationships amongst youth and reducing youth violence/bullying.
Related Resources
Bullying Prevention and Intervention, authored by Swearer, Espelage, and Napolitano, offers research-based information and practical…

The Accredited Schools Online Bullying Awareness Guidebook brings awareness to different types of bullying and…

A simply and beautifully illustrated children's picture book, "One" is a story about bullying that…
Read More | [comments]