TRIBES: A Process to Develop Communities and Collaboration in Schools
By [posts-author-link] on [date]
January 14, 2016





Rate this resource
LINK TO RESOURCE:
Guiding Your School Community to Live a Culture of Caring and Learning: The Process is Called Tribes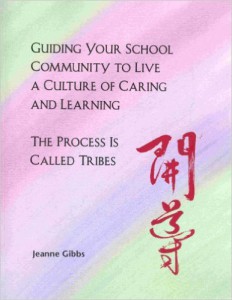 Published in 2007, this book outlines the why, what, and how of using the process of Tribes Learning Communities® for individuals at the management and leadership level. Facilitating the process outlined in this book is intended to develop community and collaboration throughout the entire educational system.
It aims to have everyone take responsibility for maintaining a caring culture and succeed in their roles as never before, by not only transforming classroom teaching and learning, but also management and support for the school system.
Gibbs, J. (2007). Guiding your school community to live a culture of caring and learning: The process is called tribes. Windsor, CA: Centersource Systems.
Related Resources
Mindfulness in Education, established in 2001, is a network that sees mindfulness as a solution…

The Tribes concept was developed by Jeanne Gibbs in 1973 to build positive environments in…

This report, published in 2013 by the World Bank in collaboration with the International Rescue…
Read More | [comments]