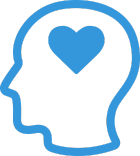 Schools have primarily focused on academic learning, but over the past few decades, a growing body of research has shown how efforts to foster social and emotional learning (SEL) in children and youth can make a real difference in children's lives, both academically and socially, and both now and in the long term. LEARN about what SEL is, why it is important, and the evidence that supports the promotion of social and emotional competence in children and youth.

APPLY effective strategies for promoting social and emotional skills in children and youth through available programs, lesson plans, books and videos, curricula, and activities.

ASSESS the efficacy of your efforts to promote SEL competencies in children and youth and learn about the importance of "evidence-based practices" in fostering SEL.
The SEL Resource finder is a collaborative effort.
Submit resource suggestions for review.